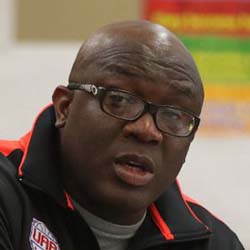 Devon Jones
Working with some of Toronto's racialized and marginalized students at Brookview Middle School, in the Jane and Finch area, Jones strives to show his students "how to make smart choices, how to be civically engaged (and) how to be part of the larger social fabric."
His commitment to young people in an area of Toronto that's been branded the most dangerous area to be a kid has extended beyond school boundaries and hours and has inspired thousands of young people. Jones was given an honourable mention in the Toronto Star Teacher of the Year awards. In 2007, Jones, a behavioural teacher, co-founded the Youth Association for Academics, Athletics and Character Education (YAAACE), a social enterprise developed to help marginalized and poor youth through "year-round comprehensive programming and activities." It now helps about 600 kids annually. The program was founded primarily to create a viable alternative to guns, drugs, and gangs. Devon Jones is an Educator, Community Developer and Youth advocate and his work have been highlighted in the Toronto Star, National Post, and the CBC. He currently resides in Toronto with his family.
---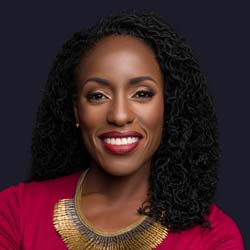 Kike Ojo
Kike Ojo is the founder and principal consultant of Kojo Institute. An award-winning expert on equity, inclusion, and diversity, Ojo specializes in developing, facilitating and implementing innovative solutions for creating equity at an institutional level. A dynamic speaker and educator who artfully balances tact and honesty, Ojo has over 20 years of experience leading engaging and effective workshops, lectures, mediations, and training for a broad range of organizations eager to create equitable outcomes for their staff and clients.
In addition to her equity work with Kojo Institute, Ojo is a member of the Ontario Human Rights Community Advisory Committee, was recently the senior facilitator for the province's carding review team, and, was most recently the project lead for One Vision One Voice, a first-of-its-kind.
The Kojo Institute is a leader in equity consulting, directing organizations beyond "diversity quotas" and buzzwords towards truly equitable cultures and outcomes. Since our founding in 1998 by principal consultant Kike Ojo, we have guided dozens of organizations and institutions, both in the public and private sectors, towards social justice and systems change.
We develop and facilitate innovative training, professional development, organizational change processes, keynote speeches, lectures, and critical conversations customized to the unique concerns of each of our clients, their staff, and the people they serve. Our work has impacted organizations and institutions all across North America in a broad range of sectors including housing and income, education, child welfare, criminal justice, post-secondary institutions, and community development.
---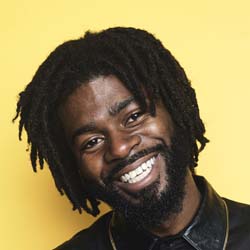 Randell Adjei
Randell Adjei is a passionate and devoted leader in his community. He currently serves as the Executive and Creative Director of R.I.S.E (Reaching Intelligent Souls Everywhere) Edutainment. Randell is an Inspirational speaker, spreading the message of personal alchemy while encouraging audiences to find their purpose. Randell is an Arts practitioner working with 3 major school boards in the Greater Toronto Area, weaving growth mindset and arts introspection into their curriculums. He was also a cohort 2 fellow of MaRS Discovery District's Studio Y program. Randell loves to travel and has visited numerous countries around the globe sharing his message through poetry and storytelling. Randell was a lead consultant in the development of the Toronto Youth Equity Strategy in 2015. He is 1 of 4 coaches in the Toronto Public Library's Poetry saved our lives program. In 2017 Randell received NOW Magazine's Local Hero Award. His most distinguished honour was in 2015 where Randell was recognized as CBC's Torontonian of the year. In November of 2018, Randell released his 1st book titled 'I Am not my struggles', a collection of poetry highlighting the power of transforming pain to power. The book has received lots of praise for its wittiness and vulnerability.
---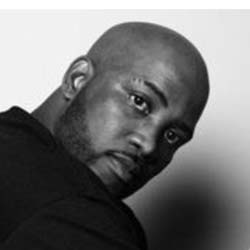 Brandon Hay
Brandon Hay (MES) is a graduate of York University, with a Masters in Environmental Studies and an Environmental Business Certificate from the Schulich School of Business. He is a father of three boys, and the founder of the Toronto based grassroots social movement called the Black Daddies Club.
Brandon works as the Manager of Outreach and Training for Building Up, which is a Toronto based Social Enterprise, that works with people who have barriers to employment specifically in the construction and trades sector in Canada.
Brandon is a strong believer inequitable and innovative approaches to his community work; he works with an intersectional lens around issues of marginalization. Most importantly, he brings 10 years of mobilizing, community-based research, event planning, and leadership experience to this role.
---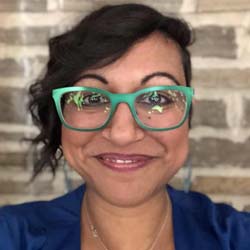 Parul Pandya
Parul Pandya has been skillfully working in non-profit in various roles through the past decade, including as a community builder, consultant, programmer and producer. She specializes in using arts as a tool for social change. After finishing managing in community granting for the largest government funder in Canada, the Ontario Trillium Foundation, she seamlessly transferred her knowledge, passion, and skills to open her own consulting practice. Community Impact Non-Profit Consultingstrategically enables community engagement and equitable innovation. She is also a Queer South Asian freelance writer/poet and an activist for over a decade. She has a deep passion for ethics and social justice, which she also teaches at Centennial College.
---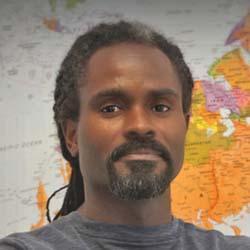 Dr. Tamari Kitossa
Dr. Tamari Kitossa is Associate Professor in the Sociology Department at Brock University in St. Catharines, Ontario, Canada.  He earned his BA from York University, MA from York University's Faculty of Education and Ph.D. from the Ontario Institute for Studies in Education at the University of Toronto.  Areas of instruction include Sociology of the Criminal Legal System (SOCI 2P61), Criminology and the Sociology of Knowledge (SOCI 3P60), Sociology of Punishment (SOCI 3P61), Race and the War for Drugs (SOCI 4P82).
Research Interests
Race and criminalization; racial profiling; criminology and the sociology of knowledge; prison abolition; anti-blackness, racism and racialization; and interracial unions.
Forthcoming Publications
African Canadian Leadership:  Perspectives on continuity, transition and transformation (edited by Tamari Kitossa, Erica Lawson and Philip Howard.  U of T Press); Nuances of Blackness in the Canadian Academy (edited by Awad Ibrahim, Tamari Kitossa, Malinda Smith and Handel Kashope Wright.  U of T Press); Appealing Because He is Appalling:  Erotic racisms, colonialism, masculinities and patriarchies (edited by Tamari Kitossa. No publisher identified).
---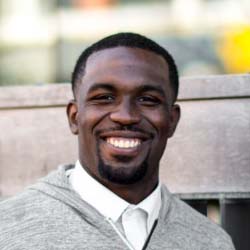 Akeem Gardner
Akeem Gardner, CEO & Co-Founder of Atlas 365 Inc., is a dedicated, hard-working, and driven individual who is focused on community building and innovation in niche markets. His core work includes education and character development through sport, motivating our youth – the leaders of tomorrow, and helping create opportunities in the cannabis/hemp industry. He has recently earned his LL.B from the University of Kent in Canterbury (UK) and is working towards being a licensed lawyer by the Law Society of Ontario.
---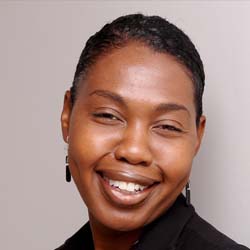 Claudia Mckoy
With over fifteen years of experience in developing and executing successful strategic marketing and fundraising campaigns, Ms. Claudia McKoy has worked with many community and arts-based organizations including The Canadian Cultural Society of the Deaf, Art of Time Ensemble, The National Arts Centre, Mirvish Productions, Mayworks, The Harbourfront Centre, and The Kitchener-Waterloo Symphony. For Greenpeace Canada, she launched its first nationwide Digital Canvassing Program.
In 2015, she founded UpSurgence, a marketing and fundraising firm. By 2018, she launched and chaired the company's social impact arm, Creative Amnesty. The initiative now creates pathways for underrepresented communities to gain professional access to Canada's growing tech-based economy. For example, in the fall of 2018, Creative Amnesty hosted its first coding class designed specifically for Deaf youths.
Ms. McKoy sits on the Black Professional Technology Network's finance committee and is the Vice President of the OLP's University-Rosedale Riding. She is an unapologetic Chelsea FC fan who looks forward to working with you.
[email protected]
---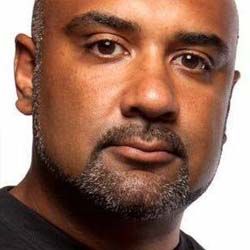 Vidal Chavannes
Vidal Chavannes Ed.D, M.A.Ed., B.A., B.Ed. is Senior Consultant and Managing Director at ReSolve Research Solutions, Inc. He holds a Doctorate in Education from the University of Calgary, where his research focused on the factors influencing school choice for Black undergraduate students in Ontario. Dr. Chavannes has worked in a full-time and consulting capacity with a variety of public, private and non-profit organizations, all within the training and education ecosystem. He is the author of 'detox' a collection of essays considering the impact of negative media imagery on the accepted definitions of Black manhood and womanhood.
---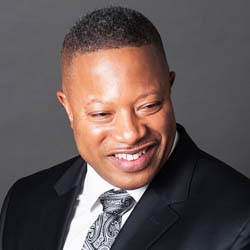 Roderick Brereton
Roderick Brereton is the founder of transformational social change group Urban Rez Solutions. Generating awareness, imparting social education, conducting professional training, coordinating large events and social project management are areas of Roderick's expertise. As a partner of the popular Just Think 1st, R.E.A.L School and Take Back Your World- Navigate Your Life initiatives, Roderick designs and delivers quality sustainable programming. Roderick provides services to communities, schools, governments, groups, teams, non-profits and corporations. His ability to address the complexities of community and provide multi-tiered consultation for corporations sets him apart from others.
Roderick is a renowned event host. He has served as the master of ceremonies at events including the Harry Jerome Awards and the US-based Community Healing Network Awards. Roderick is a speaker, trainer, engagement specialist, and innovative social strategist. Graduating from York University with a BA in sociology; earning the designation, 'Anger Management Specialist' from The National Anger Management Association and having completed comprehensive training in change management, conflict resolution, emotional emancipation, and mental health wellness has been the foundation of Roderick's formal education.
Roderick has written and produced urban music since the 1980's. In 2007 he and his production team produced the Best Reggae recording and received the prestigious Juno Award. Years of experience in the music industry taught him how to use the power of popular culture to engage effectively. Roderick sits on the board of the Black Business Professional Association as Membership Director.
---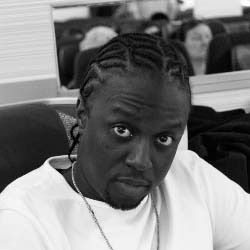 Jebril "Fresh" Jalloh
Jebril "Fresh" Jalloh is a Creative Director in fashion, music and experiential marketing with a profound connection and understanding of his hometown in Toronto.
In 2013, he founded the GET FRESH COMPANY (GFC), an internationally recognized streetwear brand with a brick-and-mortar shop on Queen Street West. In addition to managing his shop, Jebril leads design and production for GFC's collections and collaborations. Jebril has gone from selling clothes out of his trunk in 2009, when he first joined THE REMIX PROJECT, to working with brands like Mitchell Ness, the Toronto Raptors and Puma. The latter was a particularly monumental moment as GFC was the first Canadian brand in official partnership with Puma. His work in experiential marketing includes the planning and execution of events for Remy Martin in Toronto, celebrating the city's art, fashion, and lifestyle, and dreaming up unique activations for companies like HEXO. He serves as a creative director on Anders' team, an up and coming rapper in Toronto. He has consulted on image management, marketing and the design of all project visuals for Anders. Jebril remains connected to the community he was raised in, the Jane-strip of Toronto, which holds a dear place in his heart.
---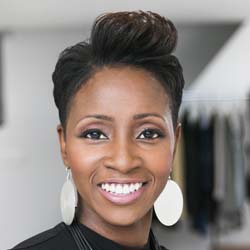 Karen Donaldson
Karen Donaldson is an award-winning, #1 multi Best Selling Author of 3 books. She is also the owner of Karen Donaldson Inc., and the brands; Speak and Get Booked and Speak Confident. She is a Certified Confidence Coach, Communication and Body Language Expert, Executive Public Speaking Coach and International Speaker. Many of her clients call her the communication and confidence disruptor. Karen has been speaking and coaching for over 20 years, and using "The Voice Box TM", a technology that she developed, she shows individuals exactly how to take powerful action and own their voice, increase their impact and confidence whenever they speak (verbally and non-verbally). She is the secret weapon behind many CEO's, senior executives, successful entrepreneurs and politicians across North America and the UK, as she guides them and helps them to increase their capacity to authentically connect and engage as they lead and communicate. With her dynamic and interactive style as an expert speaker and coach, she moves her audience and clients into action and shows them how to own their voice, own their worth, speak up and how to become that leader who knows how to connect, engage and empower themselves and others. Karen has been a guest expert on both local and national media and is a sought after leader and certified expert in her industry.
---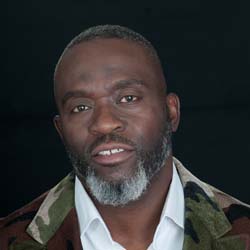 Farley Flex
Farley Flex has amassed successful careers in both the entertainment and community capacity building sectors. He has made several contributions to Canadian history including managing the career of Canada's first successful Hip Hop/Urban recording artist Maestro Fresh-Wes, contributing as a founding member of the team that launched Canada's first Black-owned and operated commercial radio station the original FLOW 93.5 and his role as perennial celebrity judge on Canadian Idol, Canada's most viewed show in history.
In the community sector Flex is the innovator and partner of several impactful community capacity building initiatives including R.E.A.L. School (Reality Education Applied Life Skills), Just Think 1st and iIMPACT. He is a partner at Urban Rez Solutions, a social enterprise that is highly sought after as a consultant in the community sector for its expertise in Conflict Management, Student and Community Engagement, Violence Prevention and Social Mobilization. Flex is also the innovator of CAP – The Collective Action Partnership. CAP is the answer to the necessary strategic alignment of Black community organizations and businesses. The CAP model is designed to work with the Black community in organizing its assets, mitigating fragmentation and most importantly becoming a robust self-sustained contributor to the entire Canadian socio-economic landscape.
As a visionary, trailblazer, community leader and social activist, Farley Flex is wholly committed change for the better and the maximization of potential.
---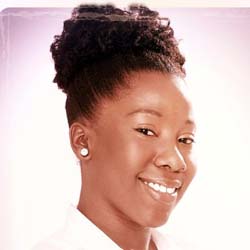 Jessica Rayne
I create and curate high-value programs, events, and content to ignite personal growth and social change. I work primarily in Higher Education and Business sectors with educators, students, community partners, and entrepreneurial souls. I am constantly working with teams to find innovative ways to educate, empower, and change the world. I am the Founder of Evolving Doors, an organization dedicated to supporting and empowering (self-identifying) diverse women entrepreneurs (including aspiring entrepreneurs) through knowledge transfer, high-quality experiences and live events. I provide resources and a supportive environment that equips women to build their business and design their career. 

Once a year I host the Women's Empire Building Retreat in cottage country and throughout the year I produce a number of programs and events.
---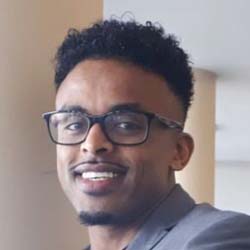 Merhahi Hagos
It's been 10 years since Mehari Hagos started an after-school fitness program with 20 at-risk kids growing up in the same Glengarry, Windsor under-served neighbourhood as he did. During that time, he's operated the MH100 teen boot camp out of the former Water World complex on Wyandotte Street using his own money. The kids attend the program for free. Hagos came to Canada with his family to escape war and ongoing violence in Eritrea in northeast Africa. They found a different kind of conflict unfolding around the drug war in the rough Glengarry area where they settled in 1994. Merhahi is an emerging leader and committed to positive youth development.
---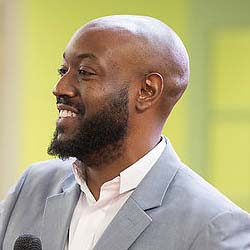 Victor Beausoleil
Victor Beausoleil is a husband, father, author and social entrepreneur. At the age of 25 Victor Beausoleil Co-Founded Redemption Reintegration Services one of the largest youth-led, youth justice agencies in Canada. As the founding Executive Director, Victor managed a $3.5 Million dollar budget and through research and advocacy built RRS into a leader in youth justice. In 2013 Victor Beausoleil received his first public service appointment by the Premiere of Ontario Kathleen Wynne as a member of the PCYO (Premiere's Council on Youth Opportunities). Victor has worked and volunteered in the broader equity-seeking communities across Ontario for the past fifteen years. As a lecturer, Victor Beausoleil has travelled extensively throughout Canada and the United States for speaking engagements for community organizations and juvenile justice agencies. Victor has worked as a Provincial Youth Outreach Worker, Project Manager, Researcher and Executive Director in the social service sector. Victor has been a board member of the Atkinson Charitable Foundation, The Harriet Tubman Community Organization, as well as a member of the grant review committee's of the Laidlaw Foundation and the Toronto Community Housing Social Investment Fund. The Toronto Star, Toronto Sun, National Post, Share Newspaper and The Caribbean Camera, have all highlighted Victor Beausoleil's work in communities across Ontario. Victor has written eleven books and is currently the Principal at Intuit Consulting. Victor Beausoleil currently resides in Toronto with his wife and four children.
---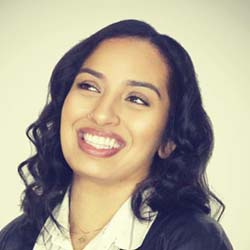 Harprit Gill
Harprit Gill is am Financial Advisor, Community Leader, and Social Entrepreneur. Through her passion for community work & entrepreneurship, she has built the capacity of young people across Toronto through her financial literacy training sessions. Harprit is on a mission to change the lives of everyday individuals and families, who lack access to solid financial resources by teaching the fundamentals of personal finances through a holistic community-based approach.
---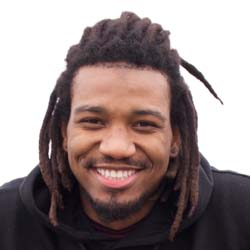 Jordan Sterling Clarke
Jordan Sterling Clarke is the founder of The Thrive Project, a social enterprise that uses a percentage of its profits from events and merchandise sales to restock libraries in the Caribbean. Jordan is also a student of real estate investment strategies and an advocate for the deployment of blockchain technology within the real estate sector.
---