Stakeholder Engagement  Working Group
---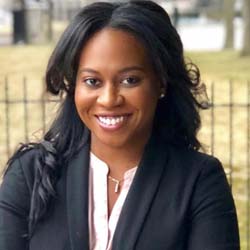 Christelle Francois
Christelle Francois is an innovative businesswoman who has the pulse on the leaders of culture and technology. She's a Business Strategist Consultant for start-ups where she specializes in developing revenue models and implementing growth metric systems. She is also the Founder of a PR Firm titled Untld & Co, where her and her team service an array of clients in securing brand partnerships, curating digital strategies and executing 360 integrated PR campaigns. Christelle is also passionate about her community and has volunteered and sat on the board of numerous organizations, such as Apathy is Boring, DESTA and Nouveau Paradigme. She attended McGill University and specialized in Management and she finds her purpose in contributing to the growth and acceleration of her peers and community.
---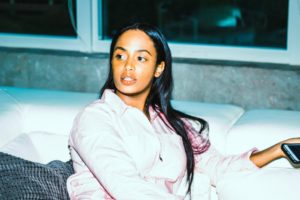 Rahel Beyene
Rahel Beyene is the Founder and Artistic Director of Creatives Connect and is dedicated to providing a platform for creatives, entrepreneurs, and brands to intersect through collaboration and events. With a background in Project Management and Strategic Planning Rahel Beyene was able to grow and learn from her role as the Assistant Venue Press Manager at the Pan Am Games and since then has continued to produce a variety of events. Most recent credits include, a Gospel Brunch for the Soho House, Inside Out Art Exhibition, Tech Pop Up for the Ontario Centre of Excellence, and most recently Women With Impact. Over her 4 years of experience Rahel has now transitioned from the corporate world to entertainment and media where she is focusing on nurturing and bringing forward unique opportunities for artists to excel through business development and access key resources and industry connections.
---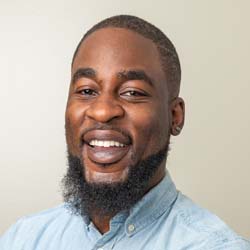 Everton Dwight Campbell
Everton Dwight Campbell JR was born to immigrant parents Everton SR and his wife Josephine Campbell. Everton is the oldest of three boys, who were raised on the principles of hard work and respect for all peoples. Everton received the majority of his education in Brampton, starting from grade one through high school, graduating from Crawford Adventist Academy. While he attended Oakwood University in Northern Alabama, he studied Communications and minored in Political Science."
As a child, Everton's mother Josephine often took him and his siblings to Brampton's Four Corners library. Campbell explains that as an adolescent reader, he realized that he could travel the world, and be whoever he wanted to be, whenever he picked up a book. He read on all his childhood hero's from Muhammad Ali, to Bruce Lee. This is a trait which has stuck with him till this day.
A naturally gifted leader and Orator, Everton was often asked to lead the youth services and give sermons at his church. His parents also instilled the importance of giving back to the less fortunate. One of his first jobs was doing door to door fund-raising on behalf of Sick Kids Hospital and World Vision. Everton also volunteered with Regent Park Focus, Direct Your Life (DYL), BCAN and G98.7 FM radio.
Everton's foray into politics started when he helped with the campaign of several politicians prior to starting his own campaign. Campbell has experience as both moderator and timekeeper on the Mayoral and councillor levels. If elected Mr. Campbell will champion a keep it in Brampton movement. Everton's favourite quote comes from Wayne Gretzky, " You miss 100 percent of the shots, that you never take". That's why he insists that everything in life is a lesson, and it can only be considered a failure if you don't learn from it. This mindset coupled with his love of reading has provided him with a fearless state of mind that is ready to take on whatever is thrown at him.
---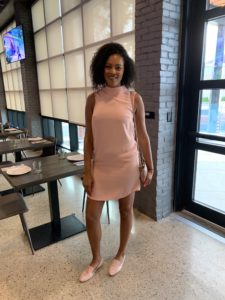 Shana Lynn Trevena
My name is Shana Lynn, and I was born and raised in Toronto, Canada. I've always been the one friends and family go to for; travel planning, organizing schedules and teaching money management. Between that and working in Investment Banking for almost 10yrs, I acquired the skills, experience & knowledge to launch my consulting service Take Care Concierge.
My natural Love for Organization, Punctuality,  and Budgets is what makes me so great at what I do!  My Overall goal is to save busy people time, so they can focus on what really matters – what makes them Happy or what makes them Money.
---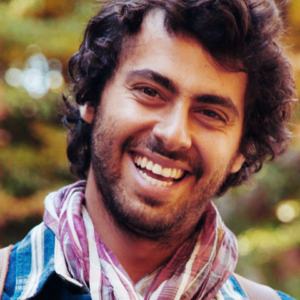 Marc Sorberano
Marc founded Building Up because he felt it needed to exist. He believes that the role of a social enterprise is to connect people that want to make socially-minded purchasing decisions with the opportunity to do so.
Marc graduated the Richard Ivey School of Business, canoed across Canada, and understands the untapped transformative powers of construction. He combines lessons learned from life in the woods with a people-first outlook to lead this organization towards its vision.
---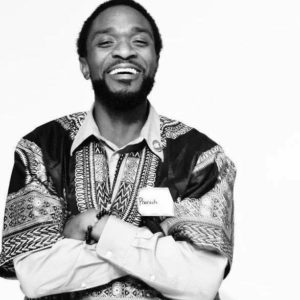 PHARAOH HAMID-FREEMAN
As a youth, Pharaoh Hamid-Freeman always felt like he had the ability to make a difference. His experiences as well as his desire tp help and undeniable communication skills has enabled him to relate to & create bonds with people from different path. His passion for community building and business has led him to create The OFC: a network of over 15 000 people here & abroad. Today, as a community leader, Pharaoh's goal is to educate, enlighten, support and bridge the different melanated communities around the world, one individual at a time.
---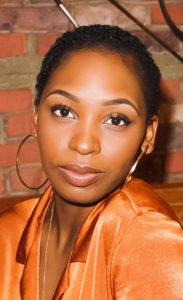 TRACY PAULOTTE
Tracy Paulotte is an undergrad in Communication & Sociology, with a certificate in Human Ressources. Besides working for organizations that promotes diversity, inclusion, entrepreneurship and creativity amongst her peers, she is a natural conversationalist and uses her talent to create content made 'for us, by us'. She aspires to, not only, positively influence her peers but to also actively participate in the education & building of her community and showcase the essence of her native hometown through her projects.
---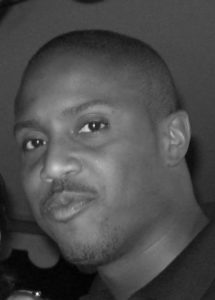 Didier is a passionate father, entrepreneur and manager who's mission is to unify the Black community in Quebec across all domains.  Born from Haitian parents, he grew up in a single family home in a poor, black neighbourhood in the east end of Montreal. Thanks to sports, he was able to get an American scholarship which then fuelled a 20+ year career with stops in IT on Wall Street, trading, brick and mortar businesses as well as tech startups while taking time off to raise his first born at home. Currently, he is juggling his role as a corporate manager at an investment bank as well as driving his 2 young boys to soccer practices.
---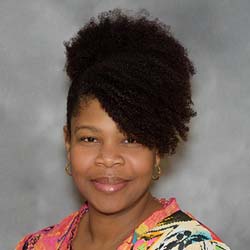 Aisha Francis
Underscoring everything that Aisha Francis does is her love for people and her passion to live a purpose-infused life. She is a leader, published author, and public speaker with over 20 years of business experience across the pharmaceutical, marketing and non-profit sectors. Her proficiency is in developing people and relational equity, project management, market strategy and brand development, and end-to-end process mapping. In 2014, Aisha founded Project: Restore FIBI (Families Impacted By Incarceration) with the aim to swing the pendulum of critical supports toward families impacted by incarceration through increased awareness of their challenges and opportunities to refine resource allocation, improve community engagement, enhance service delivery, and inform public policy and scholarship. Aisha also owns a consulting agency that specializes in shaping personal and professional narratives into sustainable entrepreneurial business models.
---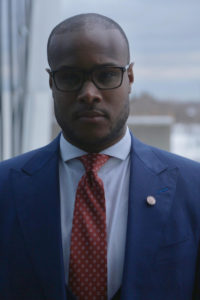 Kurtis Vermont
Kurtis is a tenacious and energetic leader who helps inform brand and communications strategy through Primary Research. He currently works with businesses, communications agencies, governments and advocacy groups through his role at Angus Reid, Canada's most well-known and respected name in opinion polling and market research. Kurtis is also active in his community as Secretary and Executive Member of his local Provincial Liberal Association in Scarborough. There, he uses his digital communications and community building skills to bring everyday people together over the common goal of creating a better, fairer Ontario for the future.
---
Billie-Jane Bolton-Rojo
Billie-Jane Bolton-Rojo has worked within the financial industry for 20+ years.  Her love of details and numbers was cultivated by a Degree in Biochemical Engineering Science.  However, she finds greatest satisfaction engaging people.  Responding to this passion, she left her management role to build a career, partnering with families in creating their legacies.  As founder of PCAL Financial Group, she loves to educate families on building a knowledge legacy with RESPs, protecting their financial legacies using insurance vehicles, and funding their business or organizational legacies with grant-writing services.  Being a parent of 3 children and a business owner, she personally relates to the need for each of her legacy-building pillars and brings her passion to helping you create your legacy.
---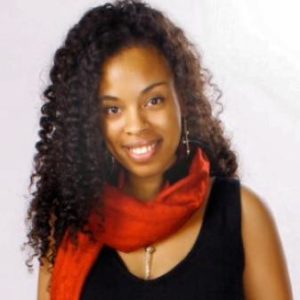 Yandea Hai EL
Yandea is a Wife, a Mother and social innovator that is committed to cultivating financial literacy in her community and establishing economic sovereignty for the most under-served and marginalized constituents in Ontario. Yandea is a multifaceted creative that has expressed her genius as a published author, painter, vocalist, vegan chef, naturopath and healing practitioner. As a business owner Yandea has worked in the financial services sector for the past ten years. Yandea currently resides in Ontario with her Husband and five children.
---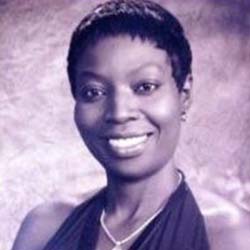 Nyarai Kapisavanhu
A Ruby Award Nominee 2015, and a recipient of the Black Role Model Award, November 2017 from Diversity Network Toronto and The Canada 150 Business Leadership Award, February 2018, Nyarayi is a community leader, entrepreneur, and teacher at heart. She has a BEd, BA Honours French and a Masters Degree in Business Administration and since her arrival in Canada six years ago, Nyarayi worked for Niagara College and Ontario Office Works, before founding TOES Niagara http://toesniagara.ca Nyarayi is an outstanding multi-lingual communicator. She has an International Development background which gave her extensive work experience working with marginalized and disadvantaged communities using participatory approaches.
Nyarayi is the Founder and Executive Director of TOES Niagara founded in 2013 with branches in South Africa and Zimbabwe. TOES Niagara is an organization that works with women from diverse communities and backgrounds, giving them the Tools Of Empowerment for Success (TOES) to empower them to believe in their abilities for personal growth and to ensure that women have a voice at the highest level in business, community, and political sectors. TOES Niagara enables women to access the supports, facilities, experience and expertise that they need to succeed. They act as a resource for women who have need of such assistance by reason of their poverty or social and economic circumstances, by providing new ways of looking at things- paradigm shifts, practical assistance, organizing programs and other activities using their five pillars of support as a means of ensuring that their conditions in life are improved.
Nyarayi is also the founder of the Advocating for Black Excellence Awards of Niagara (ABEAN), a Black History Month annual dinner/dance fundraiser inaugurated in 2017 as a spectacular opportunity to showcase Black History and the positive contributions made by black people each and every day in the Niagara Community. ABEAN seeks to promote opportunities for open dialogue and personal interactions between cultures. These conversations and interactions can lead to a better appreciation of the shared daily challenges all of us face as we try to make a positive contribution to family and our community. It is a celebration of black men and women who advocate for excellence in every sphere of their lives. The Award is presented to either a man or a woman who has overcome the exceptional challenge(s) and demonstrated extraordinary resolve throughout. The award recognizes a number of key challenges that the nominee has undertaken, moved forward and ultimately achieved success. It also recognizes the various ways the individual is advocating for excellence and the positive contributions they are making to the Niagara community.
---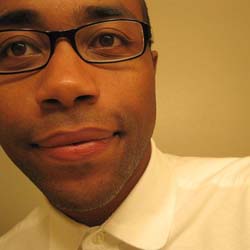 George Bancroft
For the past 10 years, George Bancroft has worked at various levels of  Government as a Stakeholder Relations professional and Policy Advisor. He has been employed in advisory positions for representatives at all three levels of Government, most recently at Queen's Park as Policy Advisor to the Minister of Children and Youth Services, the Minister of Tourism Culture and Sport and the Minister Responsible for the Anti Racism Directorate.
---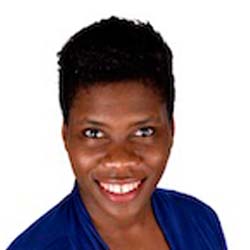 Chris-Beth Cowie
Chris-Beth Cowie is a serial social entrepreneur, professional speaker, traveller, humanitarian and graduate of the University of Guelph. In the past 5 years, through various business-training programs, Chris-Beth gained valuable business and leadership development experiences.
Chris-Beth's global travels and over 10 years of experience in leadership, team building, customer service, and entrepreneurship, has spanned a wide range of roles in the non-profit and for-profit sectors. Chris-Beth Cowie is the founder of Empowered for Excellence, an entrepreneurial leadership training and consulting company. She and her team are dedicated to empowering people to leverage their potential and add value to the community and world around them. As Business Mentor at Sheridan College incubator, EDGE, Chris-Beth works to support entrepreneurs in starting, growing and scaling their ventures. Chris-Beth's various impact roles in the community are helping to shape a sustainable ecosystem for leaders today and tomorrow.
Chris-Beth shares her passion for leadership and entrepreneurship has helped students, corporations, and entrepreneurs to execute strategies for achieving personal, professional and business goals to foster healthy community living. Chris-Beth has been recognized by the City of Brampton as a 2018 Top 40 Under 40 Award Recipient.
---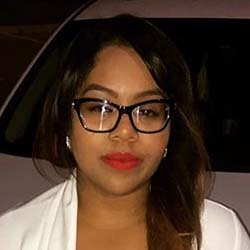 Elisabeth Vanloo
Toronto born, Elisabeth Vanloo is a Mother, writer, activist, educator and social entrepreneur. As an administrative professional with a background in a melee of industries, from financial services to architecture and design, immigration and education, Elisabeth has committed her talents to building the capacity of her peers. With a Strong passion for community development, she has made it a personal mission to build up and restore her community through education, change management, and strategic leadership, with a focus on community economic development.
---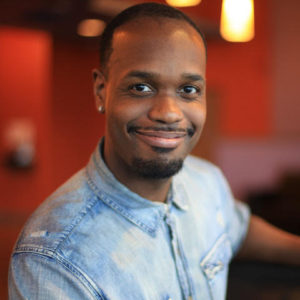 Germaine Ransome
Germaine has been speaking in Schools across the Greater Toronto area for over 14 years. His presentations are fun, dynamic and thought-provoking. He was previously the Director of Education for an independent media company, with whom he wrote and directed several high school performances that toured in the Greater Toronto Area and the United Kingdom.
As an inspirational speaker, Germaine has a passion for seeing students realize their purpose and inspires them to be the change they want to see in their communities.
---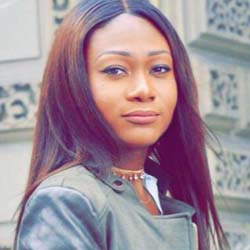 Tenika Francis
"I was raised in a single parent household with big dreams. As a child, I remember collecting pennies and pop can bottle in our neighborhood to earn money for our food. My mother was strong-willed and always found a way that my siblings and I can earn money to sustain ourselves. I was never the smartest child in school but I loved to write. I often found myself spending a lot of time and effort on school projects that I ended up receiving a C+ on. Despite my grades, by the age of 12, I knew that one day I would build a purpose that was bigger than me. My grandmother taught me that if I was going to do any task in life, I must complete it to my best ability. She also was independent and strong-willed.
In high school, I was chosen from the vice principal to join my first ever Girl Talk group where I learned about self-awareness and relationships.  After graduation, I took another year of high school to discover what career I wanted to pursue. I found a passion for the law because I was drawn to the discipline the industry bared. I also have a passion for real estate because the land on Earth is precious. Conducting title searches on land for me unlocked the history of the Earth's land. I find beauty in that.
My exposure to the leasing industry was at my first co-op, in a head office of retail stores. It seemed as if I was in a space where law met real estate. Coming to work was never a chore. I felt considered fortunate to have found a purpose that served me fully. After having 5 years working in the commercial real estate/leasing industry, I realized it is easy to feel like another number while working for large corporations. In a cut-throat industry, I was sure to have never forgotten to complete tasks to my best ability as my grandmother taught me.  I was in over 3 contract positions over the course of 4 years and never thought to give up on my value.
Today, I continue doing what I love and have the urge to be more. I demonstrate "moreness" in life, most importantly to my daughter, my pride and joy. Even though I have come from a "broken home" life as a new mother has taught me more discipline, fulfillment, and strength. I was born for this bigger purpose and instead of being afraid of obstacles in my life, my daughter is the reason I have recently chosen to embrace it!"
---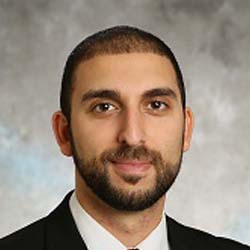 Dr. Ardavan Eizadirad
Dr. Ardavan Eizadirad is an instructor at Ryerson University in the School of Early Childhood Studies in Faculty of Community Services. He has a Ph.D. from the Department of Curriculum, Teaching, and Learning at Ontario Institute for Studies in Education (OISE) at University of Toronto. His Ph.D. thesis is titled Assessment as Stereotyping: Experiences of Racialized Children and Parents with the Grade 3 EQAO Standardized Testing Preparation and Administration in Ontario. He is an educator with the Toronto District School Board and a community activist with the non-profit organization Youth Association for Academics, Athletics, and Character Education (YAAACE) in the Jane and Finch community. His research interests include standardized testing, systems of accountability, community engagement, anti-oppressive practices, critical pedagogy, social justice education, resistance, subversion, and decolonization.
His recent publications include Legitimization and Normalization of EQAO Standardized Testing as an Accountability Tool in Ontario: Rise of Quantifiable Outcome-Based Education and Inequitable Educational Practices (December 2018), Subversion in Education: Common Misunderstandings and Myths(2018 co-authored with Dr. John Portelli), The University as a Neoliberal and Colonizing Institute: A Spatial Case Study Analysis of the Invisible Fence between York University and the Jane and Finch Neighbourhood in the City of Toronto (2017), Comparative Analysis of Educational Systems of Accountability and Quality of Education in Ontario, Canada and Chile: Standardized Testing and its Role in Perpetuation of Educational Inequity (2016),Is it 'bad' kids or 'bad' places? Where is all the violence originating from? Youth Violence in the City of Toronto (2016), and International Experience in a Non-Western Country, Teacher Habitus, and Level of Inclusion in the Classroom (2016).
---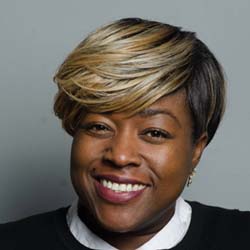 Micca Watkins
Micca Watkins is a Power Strategist in all aspects of what she does with over 20+ years as an award-winning entrepreneur as well as a # 1 Best-Selling Author. Micca helps her clients get from confusion to clarity and from vision to reality by helping them achieve the results they seek. Specifically when it comes to their blueprint both in life and in business. Through her journey, she has discovered her purpose and that is to empower 100,000+ people by teaching financial literacy as a Cash Flow Protection Specialist and by helping them find their true power.   As a result of working together, clients will have clarity about what life looks like now, develop a vision of what they want life to look like professionally, personally, financially, as well as having security in knowing that they are on the right path. Her job is to be their support, coach, and strategist to help them through this process so they make the best decisions for their future.
---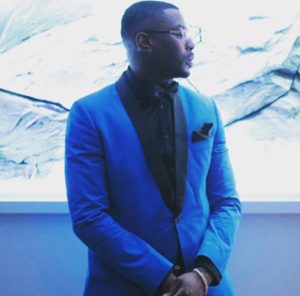 Q Adjei
Q Adjei is the founder of Daystrom Community Services and a lifelong advocate of formerly incarcerated community members. Q's work has been committed to positive reintegration frameworks to best position young people into meaningful employment and educational attainment opportunities. Q has worked to decrease recidivism in Ontario through his various programs, services, workshops and the tool-kits deployed by his non-profit organization.
---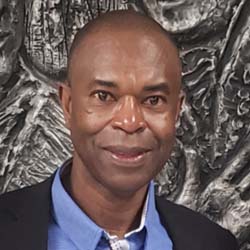 Richard Miller
Richard Miller is the Founder of Keep6ix and a driven community leader, dedicated to assisting underserved youth. After experiencing and witnessing misrepresentation, racism, corruption, and injustices experienced by black youth and minorities, Richard decided to establish Keep6ix. It is his passion to bring healing to individuals who have been through traumatic experiences, by ensuring resources and programming are available to prevent incarceration. Richard is an experienced and savvy entrepreneur, who believes in training and developing the next generation of young professionals. He believes that with a second chance, and the right opportunities present, our young people can thrive and become successful.

---
Jodi-Ann
Jodi-Ann is a creative and charismatic business professional, with over 10 years experience in the customer service industry. She uses her social prowess to build strategic relationships and tactfully solve problems. Adaptable and committed to continual growth and professional development, she faces each new situation or challenges with a positive outlook, making measured and practical decisions. She is well versed and able to liaise with high profile clients as well as all levels of management. With a winning attitude, success is always within reach.
---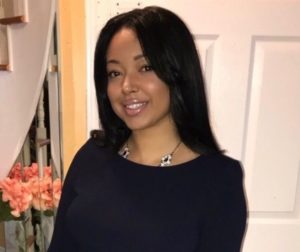 Jeanelle Acosta Diaz
Jeanelle Acosta Diaz is an entrepreneur and creative based in Toronto, Canada. Jeanelle has worked in the social innovation ecosystem developing curriculum, workshops and policy briefings. As an entrepreneur Jeanelle has led a team of creatives in the downtown core co-creating safe spaces for womxn specific service offerings and art based community interventions.
---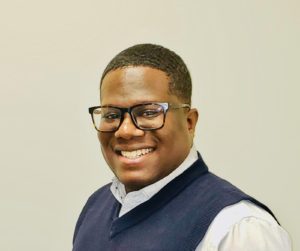 Morlan Allen
Morlan Allen is a passionate professional that strives to make life better for those around him. He is a proud father, husband, friend and Entrepreneur that cherishes his relationships with others. Morlan believes that everyone deserves to be treated fairly and receive the opportunities to gain the same benefits offered to those of affluence. In his daily work, Morlan serves within the community by diligently working with a team of Job Development Professionals to support, and assist those who need the most help securing meaningful employment. As an Entrepreneur, Morlan has started various businesses, all geared towards providing quality services within his community. His mission is to leave a positive impact on everyone he comes in contact with. It is with this passion to serve that Morlan gets his energy to continue on the journey towards achieving his lifes purpose.
---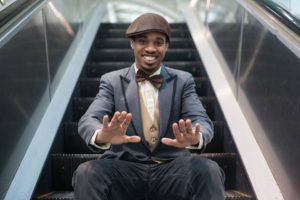 Akeem Raphael
Akeem Raphael is a Toronto born Hip-Hop artist, emcee, and DJ. He graduated from Centennial College Music Industry Arts & Performance (MIAP) program and is one of Canada's first certified rapper. Raphael has MC'ed at Toronto Centre of the Arts, Nathan Phillips Square, and during the Pan Am and Para Pan Am games. He currently works with youth at Region Park and Jane & Finch through Region Park School of Music (RPSM) as a music facilitator. Raphael compares with nobody else with his charisma, energy, and passion for people to live their dreams.
---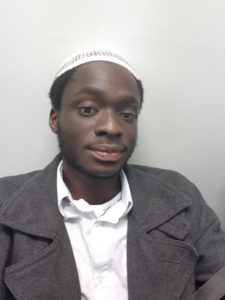 Henry Appiah
In 2016, Henry graduated from York University with a major in English and minor in Philosophy, finishing in the top fifteen percentile measured by academic achievement during his first year. Henry is very passionate about supporting grassroots communities and organizations. Henry has been working as a research assistant at Youth Research Evaluation and Exchange for the last 4 years. Henry currently supports youth through research, blogging, supporting YouthREX's Critical Youth Work Course, developing evidence briefs and often serves as a liaison for international and local conferences. Besides work, Henry enjoys praying, fasting and self identifies as a Sunni Muslim. Some of his hobbies including reading, learning new languages, sports and cleaning. Henry also hopes one day to learn about engineering and construction.
---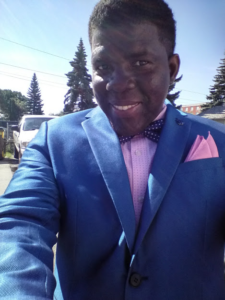 Victor Rodeny
My passion is in the field of mental health, social policy and social justice education. I am currently a registered Social Worker under the Ontario College of Social Workers and Social Service Workers (OCSWSSW) and a Certified Teacher by the Ontario College of Teachers. I have an aspiration of giving back to the Black community through serving as a professional and academic mentor and coach to others.  I love to encourage and empower other youth through speaking engagements and workshops through the sharing of my many struggles and failures, letting others know that it is through failures that you learn and build upon yourself up towards success one step at a time. My primary motivation is to support and be an impetus for constructive social and economic change in and across our society in the lives of racializes youths and families.
---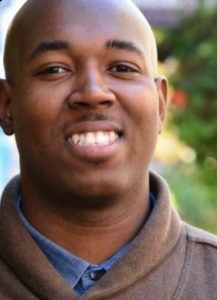 Jamar Grandison
Jamar Grandison is a founding member of The Black Physicians of Tomorrow (BPOT) and the Executive Director of Saint Clear. Jamar advocates for social mobility, social change, knowledge mobilization and access to information as the Marketing Director for Black Physicians of Tomorrow. Jamar is passionate about the capacity building of the next generation of physicians in Ontario. Jamar currently resides in Toronto, Canada.
---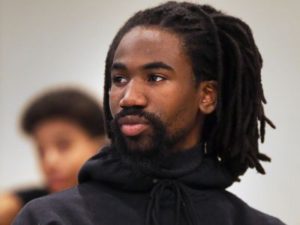 Jayden Keyon Oge Maxwell
Jayden Keyon Ogé Maxwell is a 25 year old Father & Plumber for the Local 46 Plumbing & SteamFitting Union who was born and raised in Markham Ontario. From a tender age Jayden was infatuated with the ideas of entrepreneurship and the possibility of becoming a Master Plumber and subsequently a business owner. Jayden is a community advocate and has worked diligently on behalf of the broader equity seeking communities across Ontario. Jayden has focused his attention on the police carding issues amongst minorities by law enforcement through the Independent Street Check Review Committee consultations, and since then has convened conversations and continued raising awareness.
As Jayden is currently less than 2 years away from becoming a Licensed & Red Sealed Master Plumber he is now involving himself more in the world of business, ownership, leadership, & mentorship as he will very soon be in the position to to employ & apprentice young men & women who like him have an entrepreneurial mindset and will follow suite in an endeavour to generate more business owners and investors in the community.
---