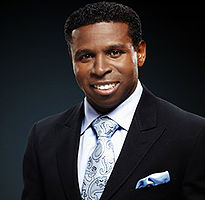 Michael Clemons
Michael "Pinball" Clemons OOnt is a husband, father, community developer, philanthropist and sports executive who served as vice-chairman for the Toronto Argonauts of the Canadian Football League (CFL). Michael Clemons played with the Argos for twelve seasons, and twice served as their head coach. Michael was appointed as a Member of the Order of Ontario in 2001, giving Him the Post Nominal Letters "O.Ont" for Life. Michael has also received honorary degrees and a doctorate from York University in the year 2000, Humber College in 2013 and Virginia College in 2017. Michael resides in Ontario with his wife and three daughters.
---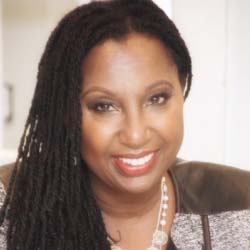 Sophia Brown Ramsey
Sophia began her career in the criminal justice system working with young offenders and women and is currently the Executive Director at the Black Community Action Network of Peel (BCAN). Sophia works to advance an equity agenda to address gaps in services for marginalized people, by building connections between ethnocultural communities, non-profit agencies, governments, and other stakeholders.
For the last 19 years, Sophia has been at the forefront of community-led efforts to promote equity for African Canadians and other racialized groups. This has included leading the launch of a transformative, multi-sectoral system change initiative in Peel region to address racial disproportionalities in the child welfare system, and serving as Chair of the Ontario Regional Ethnocultural Advisory Committee (REAC), which advises the Ontario Deputy Commissioner and the Commissioner of Correctional Services of Canada on issues affecting ethnocultural offenders
Sophia has been recognized for her community work with the Role Model Black Canadian Award (2014), the JunCtian Excellence in Diversity and Community Impact Award (2014), the Legacy Award, Vision and Leadership in Community (2015), and the J.S. Woodworth Award for Human Rights and Equity (2017). Sophia is an award-winning public speaker, and soon-to-be author, with the launch of her new book #SistaFriend Hustle, planned for 2019. She is the consulting principle of SBR Inspires where she engages in facilitation, workshops and public talks that remind women and youth of the power of their voice, and the uniqueness that they bring to the world. At her core, Sophia helps young people, women, and families understand the importance of protecting their possibilities.
---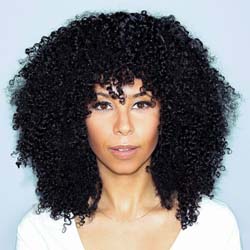 Frances Bradshaw
Frances Bradshaw currently works as the Director of Operations for the Mayor of Brampton, Patrick Brown. Having started in politics at 15 years old, her unique experience and history have shaped the way she views the role of Government in facilitating opportunities for the community. She has worked on the inside of the political system, interning in the Ministry of Natural Resources, staffing for multiple federal MP's as well as having worked in the private sector. This experience partnered with her educational background in Sociology has given her a unique perspective. Using the insider knowledge she has gained, she has helped launched social and political advocacy opportunities like Voices, Calgary's Coalition of 2S, Trans, Queer + Straight People of Colour, Calgary's first Black newspaper Our Legacy, and the Mayors Black African and Caribbean Advisory Council in Brampton. Creating opportunity, championing diversity and providing a seat at the decision-making table for her community is a driving factor in every aspect of her work.
---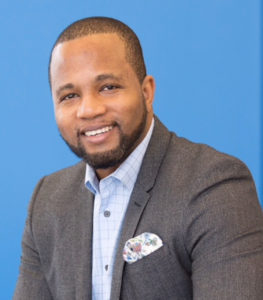 Isaac Olowolafe Jr.
Isaac Olowolafe Jr. is an award-winning real estate entrepreneur, angel investor and philanthropist. Isaac's corporation, Dream Maker Inc., successfully operates multiple divisions including a brokerage, real estate development, wealth management, property management, education, private equity and insurance.  The Development division celebrated the completion of the first major mixed-use development (condos, townhomes, retail) called Dream Residences at Yorkdale, located directly across from Yorkdale Mall, and has more developments underway across the GTA. Through his love of sports, Dream Maker Developments became the jersey sponsor of Canada's Men and Women National Basketball Team.
Isaac received a Bachelor in Economics from the University of Toronto. He has received numerous awards and recognition, including a Harry Jerome Business Award, an Enterprise Business Award by Planet Africa, an Arbor Award from the University of Toronto, a Business Leadership Award by Leadership and Governance Canada Inc. and a Public Service Award from the Transformation Institute for Leadership & Innovation and Toronto Board of Trade Award.
In addition to his membership in the Ryerson Innovation Circle, Isaac made a generous donation which named the Isaac Olowolafe Jr. Digital Media Experience Lab in Ryerson's iconic Student Learning Centre.  Recently Isaac Olowolafe Jr. Funded the launch of the 1st Black Tech Incubator out of Ryerson DMZ, along side with the launch of Dream Maker Ventures Fund ll.
---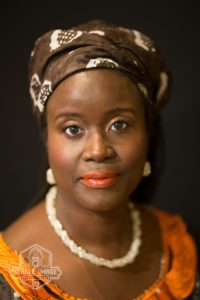 Ginelle Skerritt
As a non-profit leader for over 25 years, Ginelle Skerritt is an experienced fundraiser, public speaker and solution focused thinker. Ginelle is active on various Boards, Networks and Committees pursuing her passion of working with children and young people by facilitating African Centred leadership development workshops and camps. Ginelle actively promotes traditional economic models of financial resiliency, social enterprise, food justice and advocates for the development of an alternative, relationship-based economy. This work reflects her passion and commitment to justice, peace, equity, reclaiming relevant practices, and addressing anti-black racism as we build a sustainable future. Using consensus-building, conflict
resolution and a pan- African value base, Ginelle and her husband, Quammie Williams, provide coaching, facilitation and organizational development, mentorship and support to individuals and organizations through her family-owned enterprise, ADINKRAFARM. Recent Awards: 25thAnniversary legacy poster 2019, 100 ABC Women 2018, Nigerian Canadian News Humanitarian Award 2017.
---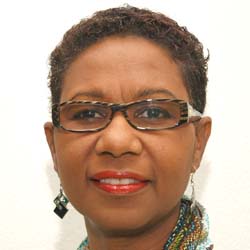 Angela Carter
Angela Carter's quest is to help others, and she has done so through her work as a journalist and professional communicator, in working with and volunteering with various organizations.
Before immigrating to Canada 30 years ago, Angela was a journalist at the leading newspaper in Barbados where she travelled throughout the Caribbean, North America, and the UK, covering a myriad of assignments. She worked for a short time at Share Newspaper before moving to a financial institution where she spent 13 years, primarily in communication and marketing positions.
Angela is currently the executive director of the United Achievers' Community Services Inc. (UACS), a charitable multi-service organization that provides culturally-relevant programs and services to inspire residents in the Region of Peel, primarily from the Black and Caribbean communities, to make positive changes in their lives and within their communities. In this capacity, she actively advocates for the upliftment of the Black and Caribbean communities and works tirelessly to break down systemic and other barriers that continue to negatively impact members of these communities.
Angela has a strong interest in intercultural relations, cultural diversity and communication for social change, and is very passionate about reducing poverty and helping people attain a quality of life that brings joy and prosperity to them and their community. This passion took her to India where she volunteered at a school in Punjab and conducted training sessions with the management board at a hospital.
Through many years of voluntary service in the Greater Toronto Area in Ontario, Canada, she has gained valuable insight into the non-profit sector. A supporter of social entrepreneurship, she ventured out on her own in 2002 and started a consultancy business specializing in marketing communication, strategic planning, and board governance. She assisted non-profit organizations and small businesses in turning their ideas into action so they can experience and live their vision. She is also a writer and has edited a number of books for clients. Her goal was to help her clients better understand where they want to go and the best way to get there.
Angela has been very active in the communities in which she resides and currently sits on the United Way of Greater Toronto as well as their Black Community Advisory Committee. She is also a member of the Peel Regional Police Back Advisory Committee, the Mayor of Brampton's Mayors Black African and Caribbean Advisory Council, the Donald Willard Moore Scholarship Association, and a Trustee at the Central Park Baptist Church.
In addition, Angela volunteers with CESO through which she has worked with First Nations communities in Northern Ontario and Yellowknife, Northwest Territories. In previous years she held positions such as board chair of Telecare Distress Centre Brampton (now Spectra Community Support Services) and was also actively involved in the International Association of Business Communicators (IABC), the Association of Professional Fundraisers (AFP), the Brampton Board of Trade, Correctional Services Canada, and the Rotary Club of Barbados.
---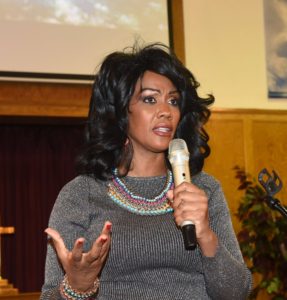 Gwyneth Matthew-Chapman
Gwyneth Matthew-Chapmanis a Television Broadcaster, Producer, Motivational Speaker, and a long time Community Advocate and organizer, President of the Canadian Black Caucus and Inspiring You Media Productions. Gwyneth is passionate about life and people. Raised in St. Lucia, the USA, and finally, Ottawa, Ms. Matthew-Chapman first ventured into journalism and community activism in her early teens, volunteering at various community organisations within the city. Using her innate ability to easily interact with people from various walks of life, she eventually began to liaise with community leaders and elected officials within the Federal Government, assisting them in fundraising events and community outreach initiatives in an attempt to help foster a new culture of political involvement in Toronto's black community.
Gwyneth`s credits include: Community Producer, Daytime, – Rogers TV; Executive producer, Host, Inspiring Youth TV – Rogers TV, Executive producer, host , All About You – City TV, Story Producer, Reporter, Canadian Living TV – CTV; Documentary Host and Producer, Positive Images – Vision TV and Rogers TV; Host and Producer, Callaloo, Mc Clains TV; Reporter – Black on Black, – Community Magazine – Rogers TV; Interviewer, The Black Experience – Graham Cable; Producer and Host , Positive Vibes – Laurentian Cable, Hull, Quebec, Producer, Host, Education for the Future – Skyline Cable, Ottawa, Host, Caribbean Pepperpot – City TV. Intern-ships – The Dini Show, CFTO News, Canada AM, CTV; Associate producer to Radio Host Cecil Foster CFRB AM 1010; Photo Journalist, Writer and Columnist for Share Newspaper, Legacy Magazine, Vox Paper, Pride Magazine and Sway Magazine.
In 2006, she started a production company to create quality shows for television programming. Ms Matthew-Chapman hosted and produced a weekly tv series `All About You`, on City TV. The goal of this program was to present a more positive image of the African Canadian community by featuring outstanding individuals, and to inspire youth to go after their goals with confidence.
In the summer of 2008, Ms. Matthew-Chapman created the very successful, 'Inspiring Youth Leadership Summer Camp'. She utilized her resourceful network of community contacts to participate as role models and mentors to the young people. The mission of the Leadership camp was to assist youth in developing their self-confidence, teach the importance of political participation, generate an interest in media production and explore various career possibilities.
Ms. Matthew-Chapman has a long working relationship with the now Mayor Tory when it comes to the development of the black community.  In 2003 she worked as co-chair of his mayoral campaign and is also an important role in his 2014 Mayoral campaign as a community strategist, mobilizer among other things. In 2006 Ms. Matthew-Chapman was awarded the Ontario Pc Party's Al Palladini Award for Community Outreach and was nominated by her peers, for a Harry Jerome Award in the area of Community Service and Media in 2008. In 2009 Ms. Matthew-Chapman launched the Canadian Black Caucus, a non-partisan organization that works towards effectively ensuring and maintaining an African-Canadian presence within the Canadian political system.
Her work in the community has gained the respect and attention of many prominent leaders in Ontario including the former Premier Dalton McGuinty.  Ms. Matthew-Chapman recently received Queen Elizabeth II Diamond Jubilee Medal for her community service to Canada.
---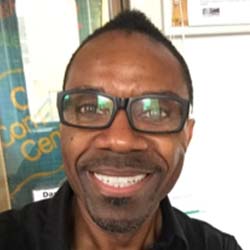 Danny Anckle
Originally from the United Kingdom, Danny has worked and volunteered in the not-for-profit sector with Children, youth, and communities for more than 20 years. He is currently the Executive Director of Cecil Community Centre, a City of Toronto Agency in Toronto's vibrant Chinatown neighbourhood. He has previously held leadership positions at Toronto Community Housing, Boys & Girls Club, Scouts Canada, the Jamaican Canadian Association, and Central Neighbourhood House. Danny is passionate about social justice and is a proponent of advocacy and client-centered services, and believes that individuals should receive service in the context of their own social worlds, listened to, informed, respected, and involved. Danny is a graduate of the York University Schulich School of Business-Maytree Executive Directors' Institute, and the York University Schulich School of Business Executive Program in Leading Sustainable Strategic Change. I also completed the Queen's University Governance Program. A former Council Member with the Ontario College of Teachers, Danny is currently Vice President of the Board of Directors of Family Service Toronto and past Chair of the Board Directors of the Christie Ossington Neighbourhood Centre. He is also a member of the Canadian National Institute for the Blind (CNIB) Foundation Advisory Board. Danny's experience includes strategic planning, board and staff development, fundraising and grant writing, and communications strategies.
---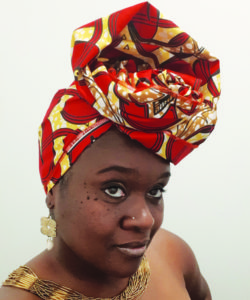 Amina Alfred
Amina Alfred is a dynamic Multi-Disciplined Artist; and founder of ARAMINTA 5 in cahoots with Rahjudah Creative Services along with being the chef behind Lady Hummingbird Culinary Arts vegan catering services. ARAMINTA 5 is a company in which Ms. Alfred is able to utilize all of her creative talents, some of which include; paintings, graphic design, web design, portraits, illustrations, performing arts, music, jewelry design, hair & make-up artistry, theatre set/home design and murals.
Lady Hummingbird Culinary Arts is Ms. Alfred's cooking platform, where she fuses Afrikan, Caribbean and global flavours together into exciting vegan entrees and desserts. As someone who is committed to social justice, Ms. Alfred has collaborated with various community organizations in various capacities, some of which include; The African Food Basket, Foodshare, Y-Arts, Graffiti Transformation Project (Dixon Hall), City of Toronto Parks & Recreation, The Children's Peace Theatre, the A.M.Y Project, Art Starts, Da Urban Griots of T-dot, Weston Mount Dennis / Everybody's Theatre, Aluna Theatre, ASAH Productions, D.I.V.A Program, Afrikan Arts March Break Camp, bcurrent, No Strings Theatre, Muhtadi International Drumming Festival, Black vegans of Toronto to name a few.
In the realm of theatre arts Ms.Alfred is notably recognized for her contribution as a drummer, percussionist, composer, vocalist, make-up artist and scenic painter. She is the original drummer of Toronto's smash theatre hit 'Da Kink in My Hair'; recipient of four NAACP Theatre awards and two television seasons on Global Television, she has also participated in the U.K and U.S premier productions of 'Da Kink' serving as composer for the opening song 'Tialo Tiah Leh (Beauty), musician and make-up artist. Ms.Alfred's theatre credits includes; 'blood.claat', by. d'bi.young (recipient of two Dora Mavor Moore Awards 2006) – Musical Composer/ Musician / Scenic Artist / Painter Audre Lorde Theatre Festival 2015 WatahSchool Toronto – Performing Artist | Vocalist 'Who Knew Granny', by Ahdri Zhina Mandiela – Percussionist/Vocalist 'Capturing Freedom', by Mika Collins (recipient of the NOW Magazine/ SummerWorks Outstanding Design Award) – Musical Director / Composer / Musician / Graphic Designer. 'Finding Luke', by Claire Calnan – Actor / Vocalist 'BUNA', by Rehaset Yohannes – Musician | Dramaturge 'Obeah Opera', by Nicole Brooks – Percussionist / Vocalist / Actor '3 Dollars & 6 Dimes', by. Aluna Theatre – Musical Director Everyone's Theatre 2009 Weston Mount Dennis Community Theatre Production – Costume Designer, Queen of Hearts by. Kyisha Williams & Lindsey Addawoo – Hair Designer 2018
---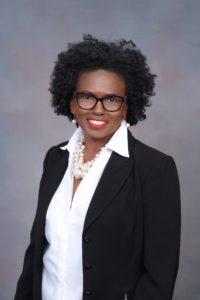 Evelyn Myrie
Evelyn Myrie is a passionate, results-driven professional with a breadth of leadership experience particularly in government and not for profit sector. She is currently Principal of EMpower Strategy Group —a boutique leadership development organization specializing in community capacity building, equity and inclusion. Evelyn strong passion for women's leadership has led her to successfully developed several empowerment platforms dedicated to inspiring and motivating women and racialized community members to embrace their own power so they may create and lead purpose-filled lives.
Over the past 2 decades, Evelyn has held numerous leadership roles in government, business and non-profit sector with a strong focus on helping organizations translate their mission into action. Evelyn is the former Executive Director at Hamilton Centre for Civic Inclusion a community-based organization dedicated to promoting diversity and inclusion across all sectors. She was also the inaugural Director at Peel Newcomer Strategy Group- a cross-sectoral regional immigration planning table. She is past regional director (South West Ontario) at Status of Women Canada and worked as program consultant with Canadian Heritage and Human Resources Development Canada. For 15 years, Evelyn was a columnist with the Hamilton Spectator. She owned and operated one of the first Afrocentric galleries in the province for more than 2 decades.
Evelyn has served on numerous organizations including United Way Burlington Hamilton, Social Planning and Research Council, Roundtable for Poverty Reduction, Hamilton Black History Committee, Pan Am Games Host Committee, Hamilton Immigration Partnership Committee to name a few. She is the cofounder of the prestigious John C. Holland Awards-the regions premier Black History Month Award and past chair of the African Canadian Legal Clinic. Evelyn is the current president of the Afro Canadian Caribbean Association—one of the oldest Caribbean associations in the region.
For her professional and community contributions she has been presented with numerous citations including, Hamilton Woman of the Year Award in Public Affairs, Ontario Volunteer Award, Queen Elizabeth the second Golden and Diamond Jubilee awards. In 2011, she was inducted into Hamilton's prestigious Gallery of Distinction and in 2015 she was named one of the 100 Accomplished Black Women in Canada. Evelyn loves to travel and enjoy walking and running the many beautiful trails in Hamilton. To date, she has completed 8 marathons.
---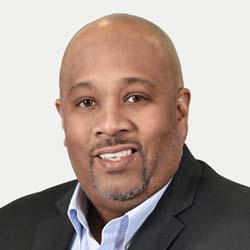 Ross Cadastre
Ross is a high energy, goal driven, people-centric recruitment executive. He is a change agent and lives by Barack Obama's quote " A change is brought about because ordinary people do extraordinary things." Ross began his working life in St Lucia where he worked in various family-owned businesses. On the island, his experience included Insurance Companies, Hotels, and Bakeries. In 1998, he moved to Canada and with this move, he started a career in the recruiting industry. Ross has worked in small to medium sized as well as large global and multi-national organizations and has been recognized as a builder and strategic change agent who has helped organizations accelerate growth. In 2010 Ross led the Canadian recruitment delivery operations for Experis (a Manpower Group division). In this role, he was responsible for the strategic and transformational growth of the delivery team. During his tenure, he was part of a leadership team that led the Canadian operation to achieve a 30% growth. In 2017 Ross founded ITS Global, a talent solutions company focused on assisting organizations to solve complex talent acquisition challenges. Aside from his career Ross still finds time to give back. He has served on many community-based organizations including the St Lucia Toronto Association, Council of Caribbean Associations Canada, the OECS Council Canada and is a member of the Black Business and Professional Association. Ross currently resides in Ajax ON with his wife and three children.
---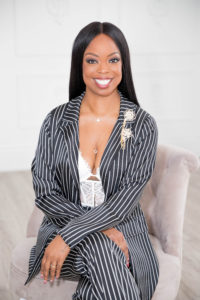 Nicolle Williams
Nicolle Williams' mission is to educate and inspire individuals to gain financial empowerment so they can live their best life. Since 2003, Nicolle has worked in Canada's financial sector in varying roles from a Financial Advisor to her current role as a Mortgage Agent. Her passion for financial literacy and education has garnered the attention of her peers and community, having been awarded the prestigious "100 Black Women to Watch in Canada" by CIBWE in 2016 and "150 'HERstory in Black' black women who have made a place in Canadian History by CBC in 2017.
Nicolle is a bestselling author, the host and creator of "Money Tube", a popular YouTube channel that empowers today's millennials by "helping them to walk into their financial destiny." She is also the co-creator of "Money Boss Up," a financial academy offering intensive workshops that work directly with individuals to push them to achieve their finical goals in an intimate and educational environment. More than a motivational speaker, mentor, and financial literacy advocate, Nicolle is a wife and mother.
---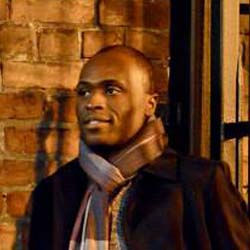 Chike C Agbasi
Chike C Agbasi is the Special Assistant (Adjoint Spécial Ontario) to the Office of the Minister of Infrastructure of the Government of Canada. Chike is a government professional with extensive experience working with executive managers in a complex sector or organization. My work and passions have provided me the opportunity to oversee policy integration and work closely with Ministers and Members of Parliament. I am at my best when working with eclectic teams and flexing my interpersonal skills. I have a strong understanding of legislation and procedural guidelines. I excel when inspiring action and building a successful and effective office. I have experience coordinating teams, managing staff, coaching, educating, and running projects or campaigns.
---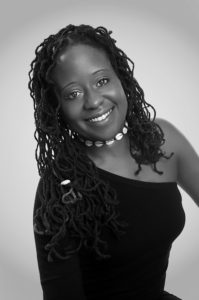 Collette Murray "Miss Coco Murray"
Miss Coco Murray is a dance performer, instructor, mentor and cultural arts programmer. She holds a Sociology BA from University of Toronto, Honours BA in Race, Ethnicity and Indigeneity, a Certificate in Anti-Racist Research and Practice and is a MEd candidate at York University. Her performance background includes diverse genres across Caribbean Folk, traditional West African drum/dance and Afrobeats. During her study abroad in South Africa and Costa Rica she taught dance workshops for educators and children. Engaged in the Caribbean and African  performance community for over seventeen years, she continues to collaborate and train with master teachers abroad in Africa, Caribbean and USA. As dance faculty and guest choreographer among many youth performance groups and  arts organizations, her mobile dance education business (
www.misscocomurray.com
) offers services that promotes diasporic dances from the African, Caribbean and the Americas. This dance educator is also Artistic Director of Coco Collective, an intergenerational, multidisciplinary arts collective. She designs and delivers culturally-responsive projects that make cultural arts accessible to underserved communities. Murray supports Cultural Pluralism of the Arts Movement Ontario as a Research Assistant and is a contributing writer for Canada's dance magazine, the Dance Current.
---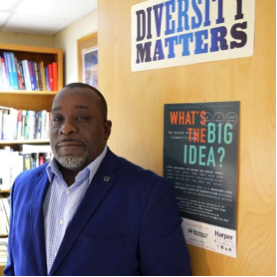 Wilbert Douglas Minter Jr.
There is a relatively small segment of leaders in the business world; individuals who seem able to build relationships, trust, and rapport with almost anyone, and then are able to broker the relationships and make connections between people, creating partnerships and alliances, and motivating forward momentum to 'get things done.' W. Douglas Minter is one of those people, and 'getting things done' and driving results through collaboration, partnerships, and relationships. As Director of Small Business Development for the Knoxville Chamber, that is what he is all about. With an enthusiastic and genuinely friendly attitude, Doug radiates a sincere passion for delivering value and benefits to the East Tennessee business community. An insurance agent by training, Doug earned his B.A. in Political Science & Forestry at University of Tennessee. Minter's interesting work life began when he graduated "Honor Man" in boot camp with the USMC. He served for eight years in the reserves and saw combat during Operation Desert Storm serving on the front lines clearing mine fields in Kuwait.
Minter served three years with the United States Forestry Department as a firefighter with the Deschutes National Forest. He cites one of the hallmarks of his time was being able to save Clint Eastwood's home in Sun Valley from burning in a very large forest fire. After flirting with aspirations of following his father's footsteps in politics the entrepreneurial flame won him over. He spent a few years as a comedian and was voted the University of Tennessee's "funniest man". He was also a Doritos's College Comedy finalist ranked as one of the top ten funniest students in college America.  Minter and a partner started Silver Cloud Valet in an apartment and became one of the first full service Valet Parking companies in the region. They started with one employee and grew it to over 60 employees in three year. Minter joined his family in running The Casey Jones Insurance Group. He became Vice President of the firm and grew the small agency into the largest owned African-American independent insurance firm in the State of Tennessee 2008. . In 2005 he bought the firm and grew the firm from $3 million in sales to $8 million in sales until selling the firm in 2008. Minter was recruited by the Knoxville Chamber for his small business expertise to run the small business outreach department of the chamber's Innovation Valley region which encompasses 14 counties in East Tennessee. Minter now counsels over 150 businesses each year assisting them in becoming successful. Propel began as a local initiative and is now a regionalized program open to small businesses in 14 counties. Minter also leads the Diversity Champions Resource group which champions diversity in its full form supporting not only minorities, but persons with disabilities, Veterans, young professionals, as well as women and the LGBT community. Notably, he recently started a program called CEO SUMMITS which engages local leaders in small groups to share best practices and get focused, honest discussions around internal and external concerns to create solutions. Diversity Champions has 90 plus members from the regional community who serve as volunteers. The Propel Mentor Protégé Program model has also been adopted by several Chambers in the US. Countless chambers throughout the US and Canada have sought Minter out to consult on their small business programming. He is currently working on an international model of the Propel program. The program includes a presence all of East TN and has produced over $92 million in economic impact and over 872 jobs.
Minter is a GrowthWheel Certified Business Advisor. Since 2005 GrowthWheel has become the gold standard in small business growth development curriculum and software tracking. Minter has been leveraging this small business tool to also be used in unification of communities and growth of non-profits.  Minter is the International Chair of Diversity & Inclusion Division for the Association of Chamber of Commerce Executives or ACCE. He is also a member of the ACCE International board. Minter understands well that economic inclusion is key to innovation as well as social change. Throughout it all, Doug has repeatedly proved his ability to lead through diverse and challenging situations. Minter has a diverse background and understands the needs of rural and urban development and sites his learning from the U.S. Forest Service and building of a 60 acre family farm as real life testament to understanding. The Tennessee Governor's Office of Economic Development believed in his concepts of urban/rural – rural/urban collaboration and granted both urban and rural grants for his one of kind national program and growing small business cohorts from both arenas together. He is an excellent agent of change and has a documented track record of accomplishments that include the turnaround of chaotic and struggling operations; start-up and management of new businesses; creation and launch of new and improved ways to help grow businesses, community and motivate people through unifying vision.
---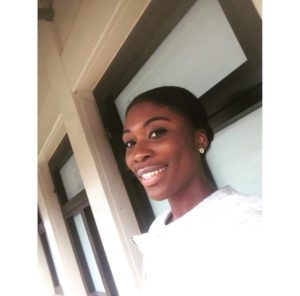 Bridget Boakye
Bridget Boakye is an entrepreneur, writer, activist and data science student based in Accra and New York City. She is the co-founder of TalentsinAfrica, an AI-backed recruitment platform democratizing access to opportunity for young Africans; co-founder of ChaleKasa, a bespoke events company curating experiences to connect Diasporans and Africans in Ghana; co-founder of Africans on China, a consultancy on a mission to  elevate Africa's position in its dealings with China, and the co-founder of Women's Corner Ghana, a platform to foster dialogue & inspire action among Ghanaian women content creators. For her work in the community, she was named a Frank 5 Fellow of Swarthmore College for 2018-2019, Hamambe Alliance Entrepreneur Associate 2019, Amplify Africa Fellow of AkonaNet 2017-2018, Global Shaper Accra Hub Curator 2019-2020. She has published work over 100 articles with more than 1+million views in Face2Face Africa, Blavity, and Future of Ghana publications, and has been featured in Forbes with the Harambe Alliance.
---